Brehon Family Services was recently highlighted by Florida State University's College of Social Work. Check out how our amazing team is helping the women and children in the Tallahassee area.
https://csw.fsu.edu/article/providing-support-individual-and-community-level-brehon-family-services
---
Providing Support at the Individual and Community Level at Brehon Family Services
Brehon Family Services (Brehon), a nonprofit organization in the Big Bend area of Florida, has provided support services to woman and children since 1978. The organization has impacted thousands of lives in the region and supported more than 600 women and children at the Brehon House, a residential housing program for women experiencing homelessness.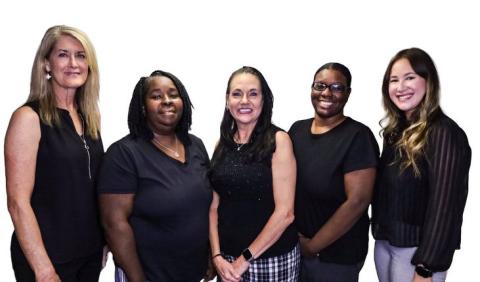 "I love the difference our services make in the lives of the people we serve," said Shirley O'Rear, executive director for Brehon Family Services. "I have cherished seeing families change for at least two generations." Shirley has changed and grown with the organization since she started as a bookkeeper in 2000, working in several case management, supervisory and executive roles until stepping into her role as executive director.
An FSU graduate in child development (BS 1984) with a minor in social welfare, Shirley oversees the main operations of the organization and has seen how important social work skills are at Brehon and in a broader context. "It is a degree that can be applied to everyday life, but especially working in human services," she noted.
Shirley works closely with the Brehon team which includes two FSU College of Social Work graduates, Pamela Banks (MSW 1990, BSW 1989) and Halle Bush (MSW 2022, BSW 2021). "Each staff member brings their own personal gifts and uses them for the betterment of the families we serve," Pamela emphasized.
From community outreach, donor engagement, grant and fiscal management, staff and board assistance, and even baby-holding Shirley works with her team to support clients and each other. As the deputy director, Halle Bush works closely alongside Shirley in managing staff and residents in a unique setting for human services.
"I love how niche our setting is," expressed Halle, "We have an opportunity to really get to know our clients because they live with us at Brehon House. Being a smaller agency means we can cultivate lasting rapport with our residents and ensure they're getting the utmost care."
Brehon Family Services ….
Follow the link below to learn more.
https://csw.fsu.edu/article/providing-support-individual-and-community-level-brehon-family-services
---